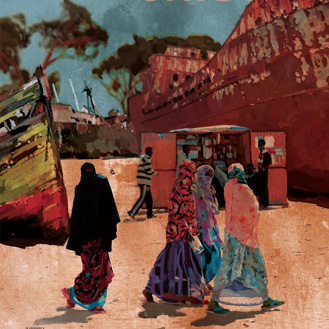 Giovedì 17 H22
Tra maggio 2009 e settembre 2010 oltre duemila migranti africani vennero intercettati nelle acque del Mediterraneo e respinti in Libia dalla marina e dalla polizia italiana; in seguito agli accordi tra Gheddafi e Berlusconi, infatti, le barche dei migranti venivano sistematicamente ricondotte in territorio libico, dove non esisteva alcun diritto di protezione e la polizia esercitava indisturbata varie forme di abusi e di violenze. Non si è mai potuto sapere ciò che realmente succedeva ai migranti durante i respingimenti, perché nessun giornalista era ammesso sulle navi e perché tutti i testimoni furono poi destinati alla detenzione in Libia. Nel marzo 2011 con lo scoppio della guerra in Libia, tutto è cambiato. Migliaia di migranti africani sono scappati e tra questi anche rifugiati etiopi, eritrei e somali che erano stati precedentemente vittime dei respingimenti italiani e che si sono rifugiati nel campo UNHCR di Shousha in Tunisia, dove li abbiamo incontrati. Nel documentario sono loro, infatti, a raccontare in prima persona cosa vuol dire essere respinti; sono racconti di grande dolore e dignità, ricostruiti con precisione e consapevolezza. Sono quelle testimonianze dirette che ancora mancavano e che mettono in luce le violenze e le violazioni commesse dall'Italia ai danni di persone indifese, innocenti e in cerca di protezione. Una strategia politica che ha purtroppo goduto di un grande consenso nell'opinione pubblica italiana, ma per la quale l'Italia è stata recentemente condannata dalla Corte Europea per i Diritti Umani in seguito ad un processo storico il cui svolgimento fa da cornice alle storie narrate nel documentario.
Parteciperanno alla presentazione del film Fernando Chironda di Amnesty International e ZaLab.






mare-chiuso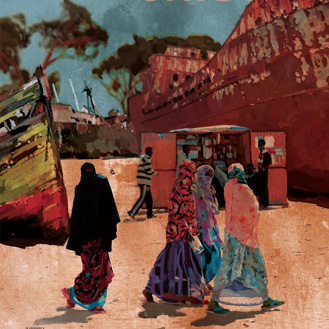 Thursday 17 H22
Since March 2011, after the outbreak of the Libyan War, many African migrants and refugees escaped from the country. While a part of this flow has found shelter in refugee camps at the border with Tunisia, others managed to reach Italian coasts by boat. Many of them had been previously pushed back by Italy as a result of an agreement signed by Berlusconi and Gaddafi in 2008. Since the signature of this deal, all migrants intercepted at sea by the Italian navy were forcibly returned to Libya, where they were exposed to any kind of abuses by local police.
Our documentary aims to tell what actually happened to African refugees on the Italian ships during these "push back operations" and in Libyan prisons after their deportation. We met our witnesses in Shousha refugee camp, at the border between Libya and Tunisia, and in two reception camps for asylum seekers (C.A.R.A.) in southern Italy. Their interviews constitute the main part of the documentary, along with a session of the European Court of Human Rights in Strasbourg, where one of our witnesses sued Italy. The Court has recently condemned Italy for violation of the European Convention on Human Rights.
Presentation also with Fernando Chironda _ Amnesty International and ZaLab.






Closed sea