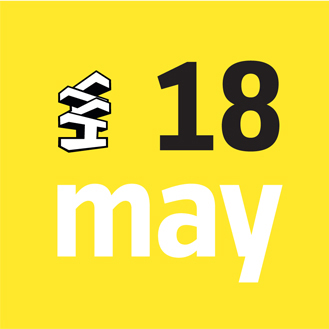 Programma venerdì 18 maggio
# Metropoliz #
H – 11.00
1° giorno di workshop MAP-it con Thomas Laureyssens (Bel)
sistemi ludici per l'esplorazione di spazi critici
map-it.be
toyfoo.com

# Forte Prenestino #
H – 11.00
4° giorno di workshop di progettazione/autocostruzione con Reworkshow/Superfluo (Ita)
le esperienze partecipative di Reworkshow si uniscono alla creatività artigianale di Superfluo
reworkshow
studiosuperfluo.com
4° giorno di workshop di autocostruzione con Orizzontale (Ita) e Todo por la Praxis (Esp)
oggetti anomali e strutture temporanee
orizzontale.org
H – 16.00
Workshop marking borders con Thomas Laureyssens (Bel)
con adesivo e penna alla ricerca di confini
map-it.be
toyfoo.com
H – 17.00
1 ° giorno di workshop Urban Hacking con Thomas Laureyssens (Bel)
hacking dello spazio pubblico
map-it.be
toyfoo.com

programma underground
H – 17.00 apertura dei sotterranei
H – 18.00 Babel aperitivo
H – 18.30
Temporiuso (Ita)
progetti di riutilizzo temporaneo a Milano
temporiuso.org
H – 21.30
Comando e controllo / Alberto Puliafito (Italia)
la deriva autoritaria della gestione del potere in Italia attraverso le emergenze
produzionidalbasso.com
Terra rubata / Emilio Suraci (Ita)
Il video, mostra, con stile evocativo, la frenesia costruttiva, lo spazio costruito esistente e le zone agricole minacciate dal consumo di suolo.
Terra rubata
Madcap djset (Italia)
Tajeria crew

programma outdoor
H – 20.00 RIGHT TO THE CITY TALKS
Interventi di
Massimo Ilardi (Ita)
sociologo, direttore di Gomorra
Francesco Macarone Palmieri (aka WARBEAR) (Deu)
antropologo sociale e stimolatore di confronto
warbear.org
Nadia Len (Ro/USA)
ricercatrice, film maker, attivista
Pulska Grupa_Emil Jurcan (Hrv)
la città come spazio collettivo
pulskagrupa
wall painting con
MP5 wall (Ita)
scenografa, muralista, illustratrice e fumettista
mpcinque.com
H – 19.00 & H – 22.00
Mechanics for dreamers / INSTALLAZIONI SONORE MECCANICHE (Ita)
macchine meccanico-analogiche producono suoni e risvegliano la meraviglia.
tana-creatures.it
H – 22.00
Vjit / Resiliens (Ita)
video performance live
transmission

outdoor music
H – 23.00 al mattino
djset
Viper///Miss Looney (MissAnthroPeak)///Dep (Ita)
liveset
PLAID (Gbr)
sonorità techno, linee di basso in evidenza
plaid.co.uk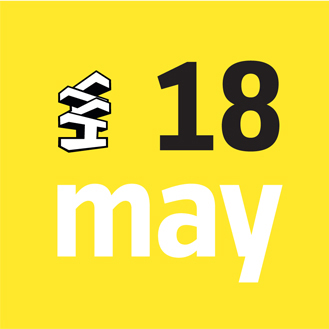 Friday 18 may program
# Metropoliz #
H – 11.00
1th day of MAP-it workshop with Thomas Laureyssens (Bel)
Thomas will lead the Metropoliz residents to explore the space of the squat
map-it.be
toyfoo.com

# Forte Prenestino #
H – 11.00
4th day planning & self construction workshop with Reworkshow/Superfluo (Ita)
 the experiences of participatory of Reworkshow join the creative craftsmanship of Superfluo.
reworkshow
studiosuperfluo.com
4th day Self construction workshop with Orizzontale (Ita)
anomalous objects and temporary structures
orizzontale.org
H – 16.00
1 th marking borders workshop with Thomas Laureyssens (Bel)
with adhesive and pen in search of borders
map-it.be
toyfoo.com
H – 17.00
1th Urban Hacking workshop with Thomas Laureyssens (Bel)
public space hacking
map-it.be
toyfoo.com

underground program
H – 17.00 underground opening
H – 18.00 Babel aperitif
H – 18.30
Temporiuso (Ita)
temporary re-use projects in Milan
temporiuso.org
H – 21.30
Command and control / Alberto Puliafito (Italia)
the authoritarian management of power in Italy by the emergency
produzionidalbasso.com
Stolen land / Emilio Suraci (Italy)
The video shows, with evocative style, the building frenzy, the existing built space and farmland threatened by land use.
Stolen land
Madcap djset (Italy)
Tajeria crew

outdoor program
H – 20.00 RIGHT TO THE CITY TALKS
Interventi di
Massimo Ilardi (Ita)
sociologist, editor of Gomorra magazine
Francesco Macarone Palmieri (aka WARBEAR) (Deu)
social anthropologist and stimulator of confrontation
warbear.org
Nadia Len (Ro/USA)
researcher, film maker, activist
Pulska Grupa_Emil Jurcan (Hrv)
the city as a collective space
pulskagrupa
wall painting with
MP5 wall (Ita)
She is a stage designer, muralist, illustrator and cartoonist of alternative comics.

mpcinque.com
H – 19.00 & H – 22.00
Mechanics for dreamers / SOUND MACHANICAL INSTALLATIONS (Ita)
mechanical analog machines that produce sounds and awaken wonder
tana-creatures.it
H – 22.00
Vjit / Resiliens (Ita)
video performance live
transmission

outdoor music
H – 23.00 al mattino
djset
Viper///Miss Looney (MissAnthroPeak)///Dep (Ita)
liveset
PLAID (Gbr)
techno sounds and bass lines out
plaid.co.uk